STRESS PROBLEMS SOLUTIONS
Stress is a state of emotional strain often brought on by overwork, emotional pressures, or a host of physiological or psychological factors.
There are a number of specific natural nutrients that have been discovered that may help with the treatment of depression, stress and anxiety.
Some of them play a relatively small role but an important one nonetheless, but need to be combined with other co-factors and nutrients to bring out their true potential.
What are they?
Relief-Solutions forStress Neuro Natural Serenity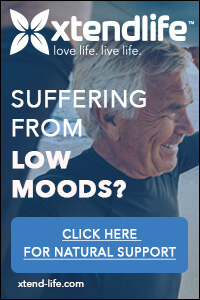 Fuel for a healthy nervous system & mood
Helps support against Low Moods

May relieve stress and frustration

Supports healthy brain function